India's #1 Company for Retail Store Fixtures and Specialised Solutions
Instor by Kider India Pvt. Ltd. is the largest manufacturer and exporter of retail fixtures and industrial solutions in India. With a unique design approach, state-of-the art manufacturing facility, proven processes and "we care" pledge, we deliver a wide range of solutions for retail and other industries.
Our 360 degree solutions to help you deliver the best customer experience at every touch point and grow your retail footprint. We fully embrace the "Make in India" initiative and stand behind everything we build.
We strive to embrace the "Make in India" initiative to provide top quality, modern retail store fixtures & specialised solutions in India and around the world.
Our
DISPLAY
STORAGE
MOVEMENT
products help you create an exceptional customer experience & brand promise
Our
DISPLAY
STORAGE
MOVEMENT
products help you create an exceptional customer experience & brand promise
We are Instor
From a single location to thousands of locations across India, we cater to unique needs and formats.
10,000,000SQ. FT
OF SPACE COVERED WITH OUR FIXTURES & COUNTING
100-1,00,000SQ. FT
FIXTURES FOR STORES OF ALL SIZES
7000+
STORES DESIGNED & COUNTING
1 STOP
FROM DESIGN TO BUILD, INSTALL & CARE, ONE-STOP SOLUTION
4 LAKHSQ. FT
OF FACILITY AREA TO SUPPORT GROWING NEEDS
PAN-INDIAPRESENCE
OFFICES AND SERVICE NETWORK ACROSS INDIA
80,000 + PRODUCTS
FOR VARIOUS SEGMENTS & INDUSTRY
"Leading Instor India's footprint expansion to new international markets, new product development, customer acquisition and strategic partnerships. Her customer-centric and innovation-focused approach has propelled Instor's position as India's largest manufacturer & exporter of retail store fixtures, industrial solutions & warehousing products."
Ms. Ritika Mehta
Director, Instor Kider India Pvt. Ltd.
"A manufacturing industry veteran with expertise in product design, development, reverse engineering, value engineering and product costing operations. He has been associated with the group for over two decades, and is currently leading Instor India's operations."
Mr. Keshav Paithankar
Executive Director, Instor Kider Pvt Ltd

#1 Choice of India's Retailers of All Sizes
Some of our 1000s of clients
Our Infrastructure
Instor's state-of-the-art manufacturing facility is spread across 9 acres with modern and sustainable manufacturing machinery and processes. We minimise adverse environmental impacts while conserving energy and natural resources to conserve and protect the world we live in.
We Invite You to Visit Our Factory
We invite you to visit our facility and take a behind-the-scene tour of how we turn steel and other raw materials in beatiful fixtures and products that modernises India and world's retail footprints.

India's premier store fittings company with largest customer base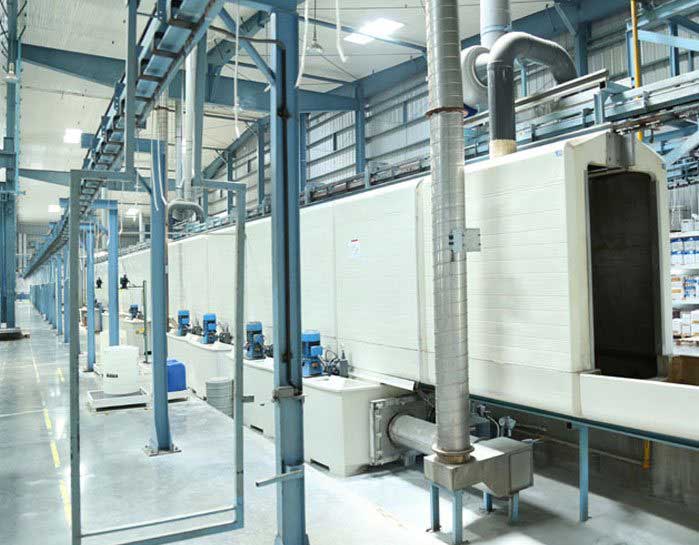 POWDER COATING UNIT
The most advanced technology in the industry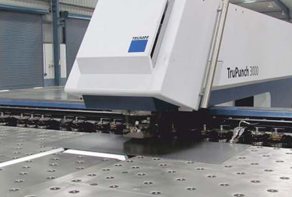 TruPunch 3000
Large format, automatic, CNC controlled sheet punching machine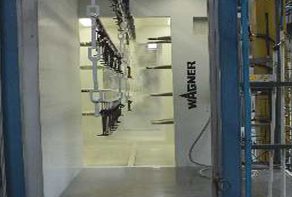 Powder Coating in Action
Fully conveyorised automatic plant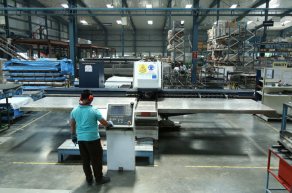 Welding Section
Resistance welding & MIG welding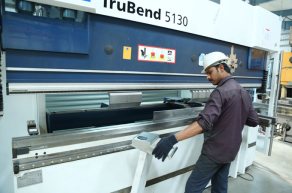 TruBend 5130
CNC controlled, automatic sheet bending machine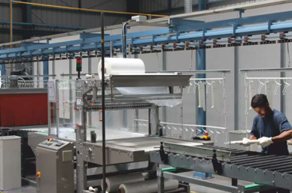 Custom Product Development
We have pioneered and developed many innovative products for retail and industrial applications. You get our unmatched expertise to craft unique designs and solutions for your business. From concept, and design to prototype and manufacturing, we help you create unique solutions.